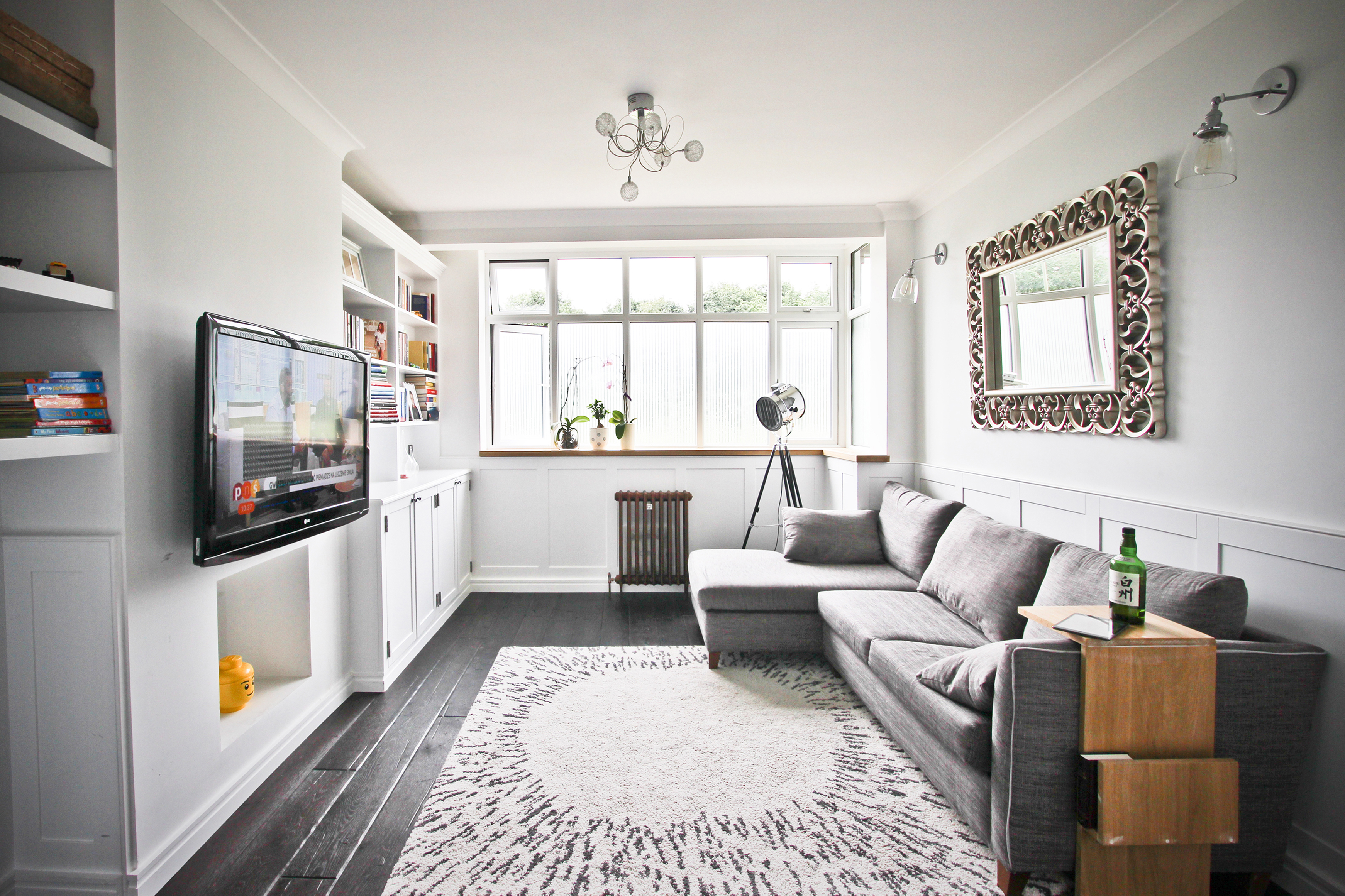 We delivered the project on budget and on time.
We gave advice on design, layout and materials.
We sourced materials
 

at the best available price (30% cheaper than estimated cost).
Everything was stripped down to bare walls and we redesigned the whole living room with bespoke shelving units.
No matter the job – big or small – we want to help you realise it.
Contact us to find out what our personalised service can offer you.